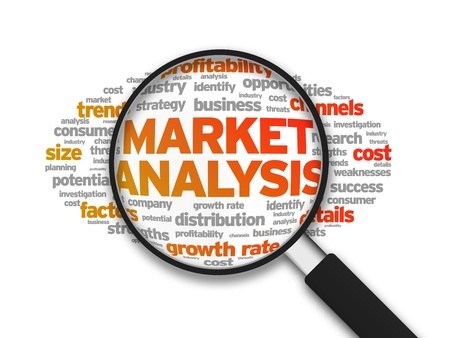 Market Analysis Services
IngSights offers in-house market analysis services that will provide business owners actionable insights on key FMCG markets and issues. Market analysis is a qualitative and quantitative assessment of the market. The scope of our market analysis services includes market overview, market trends, market size, market segmentation, competitors' analysis, and recommendation of appropriate business model.
Market Overview
We know the ins-and-outs of the FMCG industry. We know the current state of the industry, and where it is headed. We also include important industry metrics that include the trends, size, life cycle, and projected growth, just to name a few. Having a good market opportunity analysis allow business owners to determine the full potential for their products.
Market Segmentation
Market segmentation allows business owners to understand their target market. That way they can satisfy their customers better than their competitors. Through our in-depth market segmentation analysis, we divide the market into different retail channel segments, as well as consumer segments based on their wants, demands, and needs. Once the market segmentation process is done, then the company can come up with the appropriate market strategies.
Competitors' Analysis
The analysis of existing competitors is important when venturing into a new market. It provides business owners with vital information that will allow them to determine what makes their products and/or services unique. Through our market analysis services, you'll learn who your competitors are, the products they sell, their market share, and their previous and current strategies, just to name a few. You can use the information for the analysis to compare with your own products.
Recommendation of Appropriate Business Model
Part of our market analysis services is the recommendation of the appropriate business model for your business. When venturing into a new market, it is important to know what business model to use. By analysing all the factors that affect the business, we provide suggestions for the optimum model that will help the business grow in the shortest time possible.
Why Choose Us
IngSights Consultants are veterans within the FMCG industry in Singapore. We put together our decades of hands-on experience to share our market analysis with you. We make sure that you get the right information to make better decisions with regards to business plans in Singapore.
We can also help you to source for FMCG distributors in Singapore. Based on our extensive network and experience, we shortlist the most suitable distributors for your products and target market. We can provide guidance on how to introduce your products in the most effective way.
Other services available at IngSights include marketing analysis, retail consulting, website consulting and SEO services. If you have any questions about any of our services, don't hesitate to contact us. We will be more than happy to answer any of your enquiries as soon as we can.
Connect With Us Today
Check out our Category Management course!